VINTAGE STYLE VILLA OVERLOOKING THE LAKE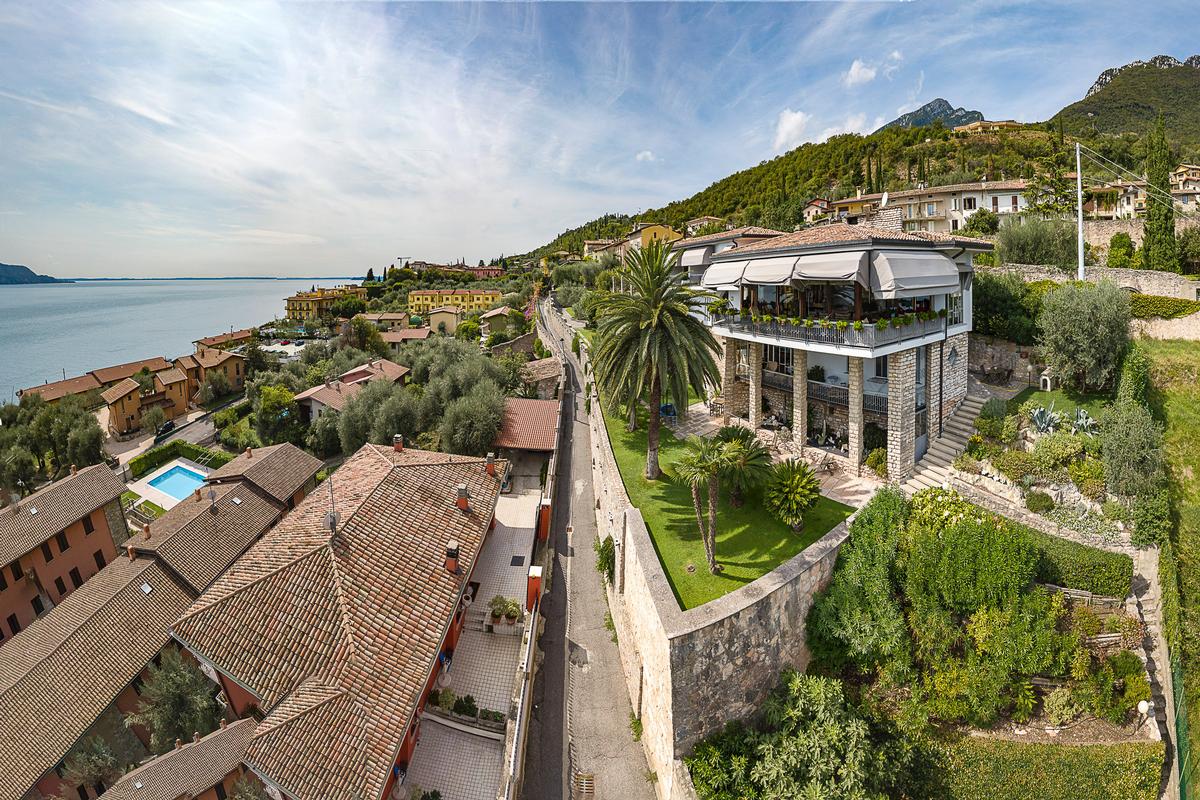 A one of a kind "Vintage Style" Villa on the Italian Brescian coast in Lake Garda. Its elegance and grandeur put the property in a category of luxury all on its own. The magnificent 300 sqm home is perched atop the exquisite hills of Toscolano Maderno. A wide 2000 sqm meadowed garden with precious lemon and olive trees will welcome you in this magic place: perfumes and stunning views towards the lake will leave you enchanted.
The estate comprises of a first main floor where the daytime area opens up with a large living area with marbles and stone, large fireplaces, and magnificent glazed windows that allow to enjoy the lake in all seasons. The nighttime area comprises 4 bedrooms and 3 bathrooms. There a loft as well in the lower floor where there are also some service rooms. There is the possibility to realize a swimming pool: there is an approved project from the Brescian Municipality.

Property Features Include: Waterfront, 2, security system

Views Include: Hills

Amenities Include: bike trails, walking trails

Built in: 1970

Approximate Square Meters : 300 m

Architectural Style: Art Deco

Lot Dimensions: 360 sq mt
Web id: HPYD
MLS#: MA1208
APPROX. SQ. M: 300
Bedrooms: 5
Bathrooms: 4
Rooms: 10