---
Homes with Notable Owners (September 2019 Magazine)
---
When thinking about celebrities and high-profile individuals a luxurious lifestyle often comes to mind. From what they're wearing, to the cars they drive and of course, the homes they live in, you might find inspiration from their preferences. In this edition of Notable Owners, we take a look inside homes formerly owned by prominent individuals such as Judith Leiber, David Coverdale, and Olivia Newton-John.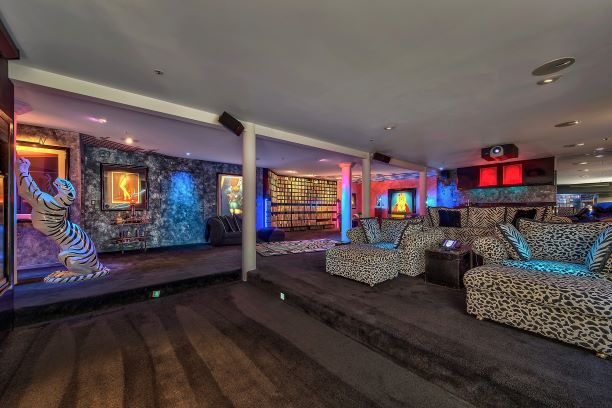 Incline Village, Nevada | $9,850,000
This stunning estate was once home to legendary English singer and Rock and Roll Hall of Fame inductee, David Coverdale, best known for his work with Whitesnake and Deep Purple. The 4-bedroom, 6-bathroom celebrity retreat has stunning features and amenities including high ceilings with exposed beams, wood and stone accents, and three fireplaces. A customized "rocker's lounge" hosts a theatre with personalized seating and a 135-foot screen, a wet bar and a cocktail lounge outfitted with zebra patterned fabrics, neon lighting and a myriad of rock memorabilia. Additional amenities include a heated swimming pool, a fire pit, and a waterfall-fed pond. Web ID: ZYNI
---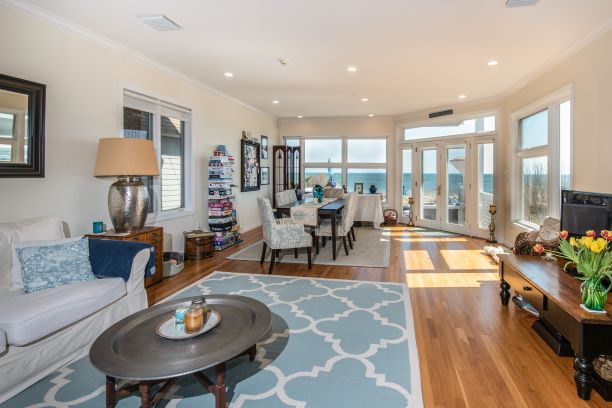 Fairfield, Connecticut | $2,450,000
American stand-up comedienne and actress Lisa Lampanelli once lived in this airy, beachfront home. This contemporary colonial has 4 bedrooms and 3.5 bathrooms and offers tranquil water views of the Long Island Sound and private beach. Inside, the kitchen has an impressive marble island offering ample counter space for cooking or gathering with guests. In the main room, a helix inspired staircase flows to the second floor and continues upward to a secluded getaway on the third level. The calming master suite is enveloped by walls of windows which lead to a deck offering more views of the glistening waterfront. Web ID: ZVQR
---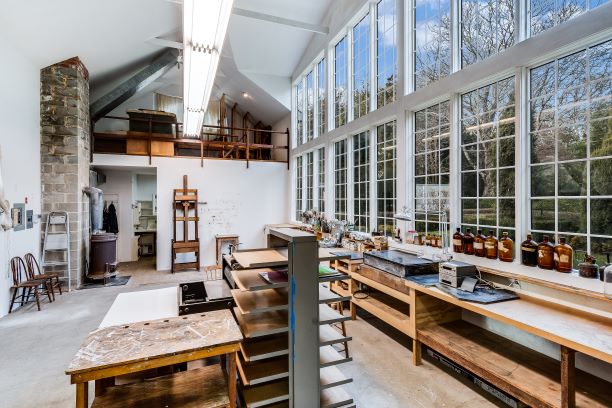 East Hampton, New York | $3,900,000
Built in 1910, this beautiful estate was once home to celebrated accessories designer Judith Leiber and her artist husband, Gerson. The couple, who both passed away in early 2018 purchased the property in the 1950s and built this 2.2-acre estate. Although the exterior resembles a classic East Hampton home, the interior boasts bold, modern accents including a fresh open floor plan and unique artwork throughout. With soaring ceilings and a large glass wall welcoming in natural light, the 860 square-foot design studio is a masterpiece in itself. The studio is also attached to two loft areas and a one-car garage. Additionally, the property has 4 bedrooms including an impressive master, a pool and pool house with cabanas and several gardens nearby. Web ID: IQNH
---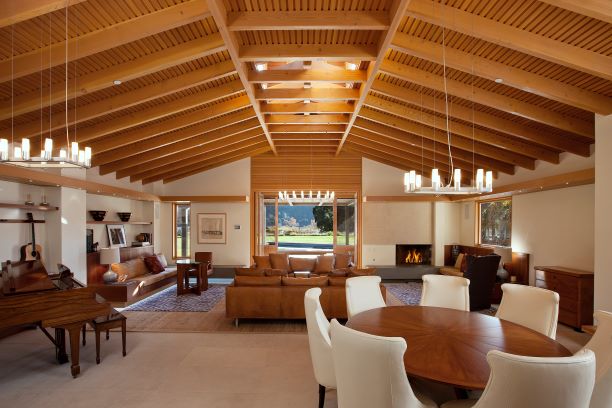 Santa Ynez, California | $5,400,000
Acclaimed singer, songwriter and actress Olivia Newton-John once resided in this architectural getaway. Newton-John is a four-time Grammy award winner who has accumulated five number-one and 10 other Top Ten Billboard 100 singles throughout the course of her extensive career. Situated on roughly 12 acres, this contemporary ranch-style home offers remarkable mountain views and breathtaking sunsets that add to its beauty and sophistication. The spacious, 4-bedroom residence is brimming with high-end features that offer modern design in a rustic, western setting. Features include an onsite barn, a 2-bedroom guest house, a pool, an outside kitchen and a stable with an arena and pastures for horse enthusiasts. Web ID: GDSE
---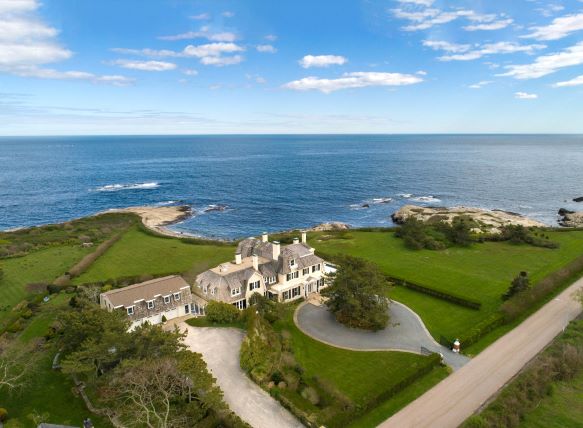 Newport, Rhode Island | $11,700,000
This family home was once resided in by acclaimed author Edith Wharton, who was the first woman to win the Pulitzer Prize for literature. Best known for her stories of New York's upper class during The Gilded Age, Wharton penned several celebrated works including The House of Mirth and The Age of Innocence, for which she won the Pulitzer in 1921. Aptly named, 'Land's End', this property is situated on 5.6 acres overlooking Newport's renowned Cliff Walk and the Atlantic Ocean. The expansive home was originally designed in the late 1800s and includes 8+ bedrooms in the main house, 3 bedrooms in the carriage house and 9.5 bathrooms. With a variety of unique accents including marble and hardwood flooring, antique floor-to-ceiling windows and eight fireplaces it's a classic example of understated elegance. Surrounded by impeccable gardens and stunning ocean views, the home also hosts a salt water gunite pool and galley wet bar for entertaining outdoors. Web ID: YHGO
Take a look at the previous edition of Homes with Notable Owners featured in the March 2019 issue of Luxury Portfolio magazine.